Back To Main Page
RKS. Muthukrishnan's Origin
The Kambalathu Nayakar
Kambalathu Nayakar were a Tribal community (telugu speaking) in Bellary during the Vijayanagar empire. They came in to conquer Madurai with Vishwanadha Nayakar. Vijayanagar empire sent them with Viswanadha Nayakar because they used tantric method in war. Their occupation was basically rearing sheeps and cattle, hunting and agriculture. They were purely hill tribes. They were a unique culture and never mingled with the other communities. There was no vedic system in their culture for example Vedic culture uses Darbai pul, a type of grass found in river banks but Kambalathu Nayakar culture used Podai pul, a type found in hills.

Kambalathu Nayakars being honest and trustworthy were recommended by Thirumalai nayakar's chief minister ( A Brahmin warrior ) for protecting the borders by giving them palayams (ruling area). This cheif minister played a major part in developing the Nayakar culture in south by developing nayakar sculptures in temples for eg Periyakoil in Thanjavur and Thirumalai.

Using these Palayams Kambalathu Nayakars developed the water and irrigation facilities for the people. These facilities are still used today.

During the British rule the Kambalathu Nayakars were made Jamindars.
M.R.Ry. TVK. Kamaraja Pandia Nayakar was the first person to have spoken in Tamil in the legislative Council
TVK. Kamaraja pandiyar was the first person to have spoken in tamil in the legislative assembly (though his mother tongue was telugu). Ananda Vikatan honoured him by publishing a cartoon representation by the cartoonist Malik.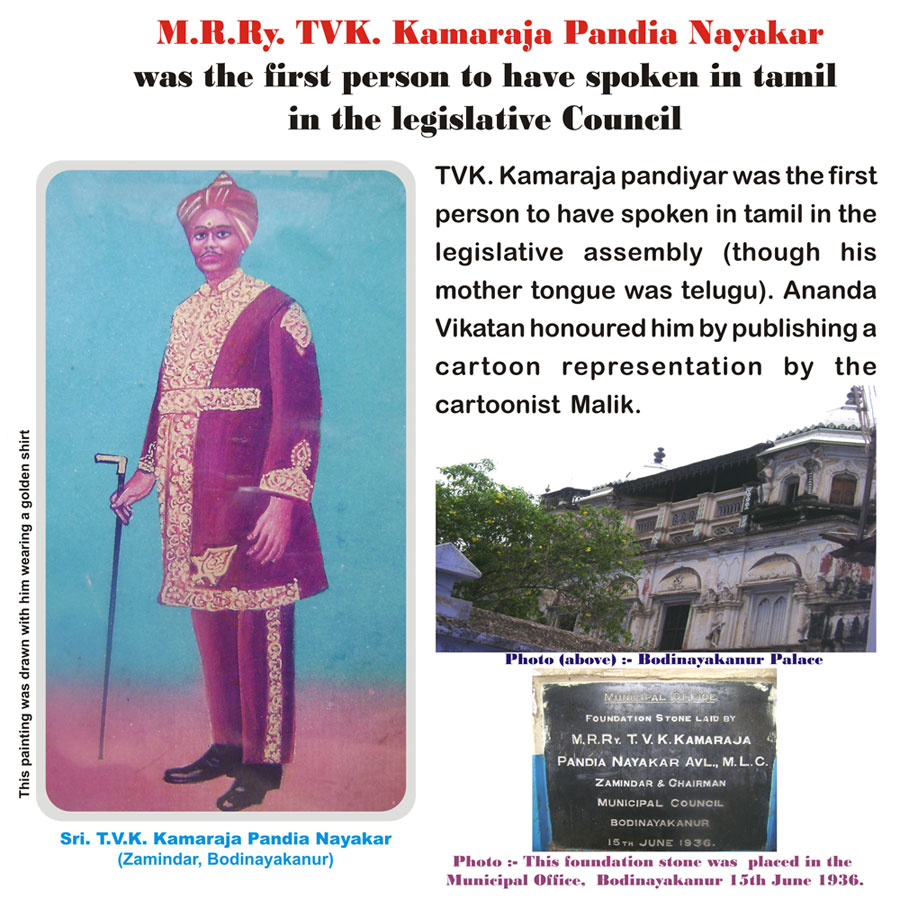 Bodinayakanur Palace Hunters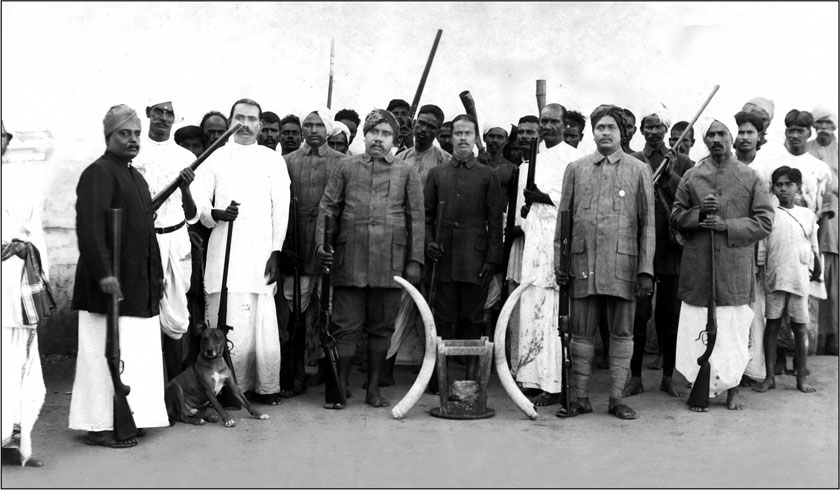 Photo (100 years old) : Zamindar of bodinayakanur with his relations and the other community during a hunting trip. My Grand Father R. Kanaga samy ( Eleventh from the right ) was a trusted person to TVK.Kamaraja Pandiya Nayakar. He was a relation to TVK.Kamaraja Pandiya Nayakar. My mother Thirumathi Chakaraithai Ammal was Varapur Zamindar's grand daughter and also TVK. Kamaraja Pandiya Nayakar's blood relation. If you have any comments or information about this photo Please Contact: RKSM. Sennaya Swamy Naickar Anthro Biometric and Ancient Culture Research and Development Foundation Email: interesting32@gmail.com
Rare Photo's From My Home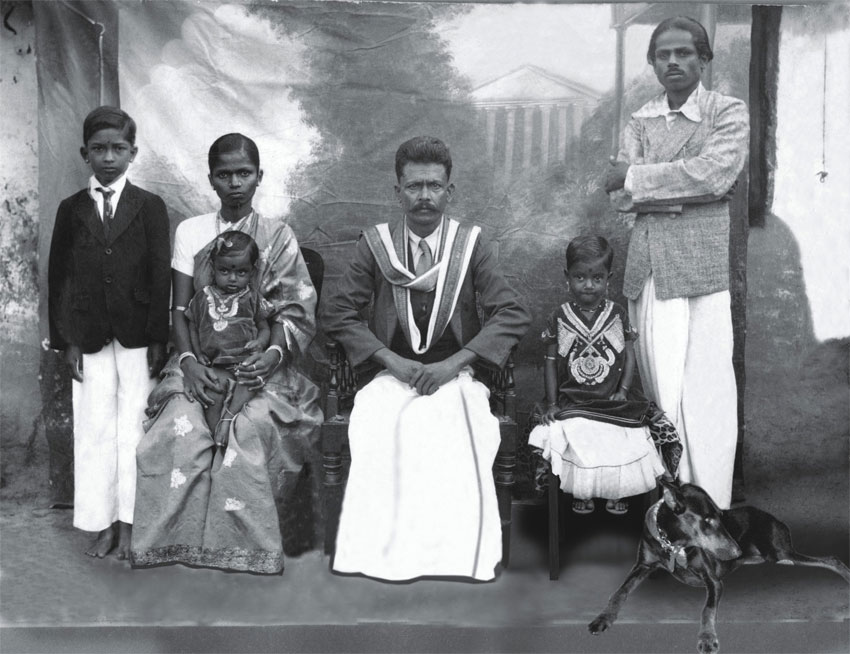 Photo( From Left ): RK. Sennaya Samy, Bommuthai & RK. Jayaraman, R. Kanagasamy, Pounthai, Papinayakar.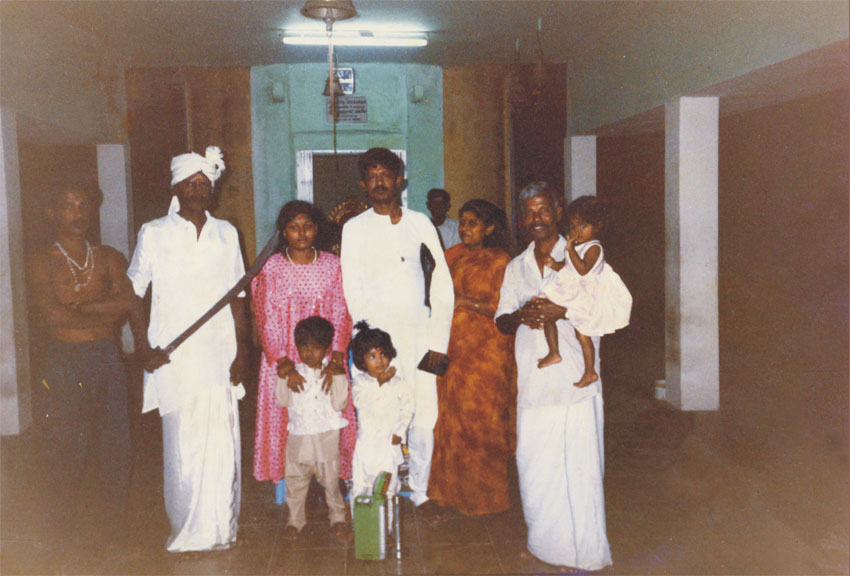 Veerapandiya Kattabomman's heir Veema Raja (with sword), RKS. Muthukrishnan, Malleeswari Muthukrishnan, Thiru. K. Chinnasamy from Muthu Palagiri Palace House.
National Tribal Indigenous Womens Conference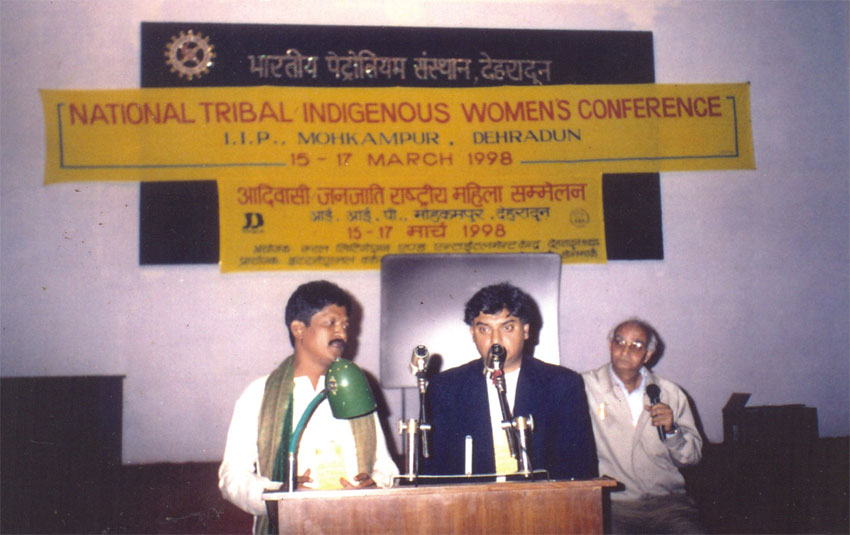 R.K.S. Muthukrishnan, Anthrobiometric Researcher

Mr. Nagaraj Sabapathy, Supreme Court Legal Correspondent Press Trust of India.

Mr. A. Kaushal, Chairman of Rural Litigation and Entitlement Kendra – Dheradun

The above picture was taken in Dehradun during the tribal meeting on 15th – 17th march 1998. There I discussed with the tribal women about the early methods to cure diseases like AIDS and diseases that affect children by using their ancient Herbals. I also requested them to donate these rare herbs to the people of the world. Later after many years United Nation Organization has also stressed on the same subject.
Art Fortune Politics Editorial

---